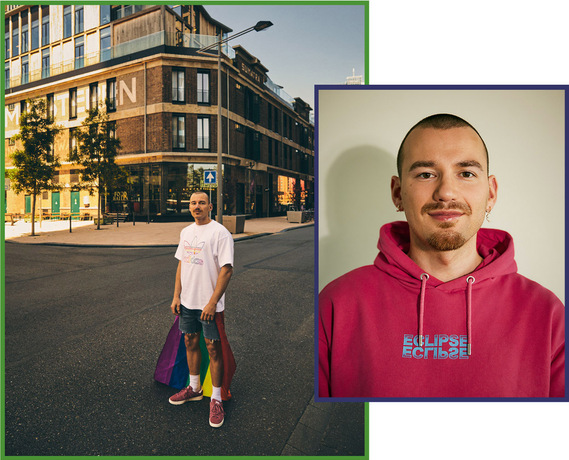 WHO I AM
I'm a freelance photographer based in the Netherlands' most colourful city, Rotterdam. At the age of 18 years old, I left my country of origin - Poland. I was very happy to have moved to such a large city, rich in many cultures, inspiration and opportunities. The differences of people living here make this city unique, and I embrace it!
After a few years of integrating, I started studying photography and developing my creative style. My expertise lies in portrait and fashion photography. Additionally, I'm experienced in creating dynamic content with gif and video as medium and fashion related product photography.
WHAT WILL I ADD TO YOUR BRAND?

With my photography style, I will bring more color, diversity and will make fashion appear more personal and authentic. As a male and queer photographer I'm interested in exploring different sides of masculinity. I would like to add more alternatives to the popular media which in my opinion is full of hyper-masculinity.
Where focus to detail in fashion photography is a requirement, I also think there must be room for raw edges, especially for the youthful audience.